Karan Samel
Georgia Institute of Technology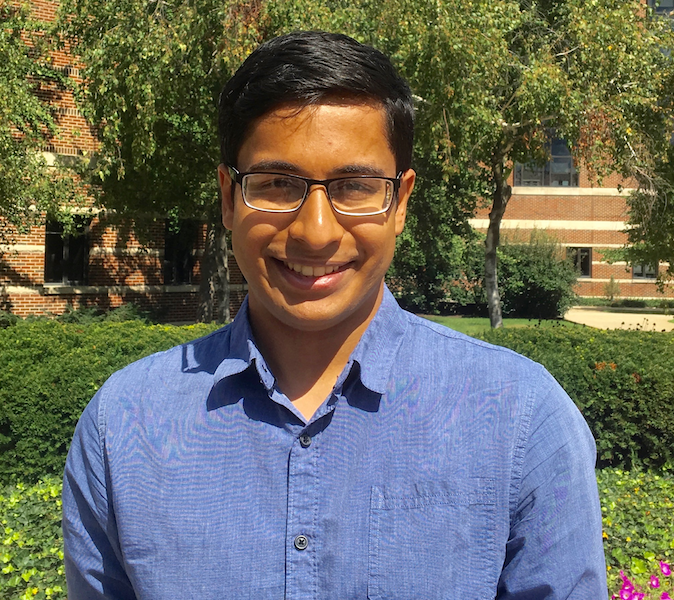 ML@GT - CODA S1125H
Atlanta, GA 30308
I am currently a machine learning Ph.D. student at Georgia Tech. My research is in the intersection of deep learning and symbolic reasoning, advised by Prof. Le Song. My other interests include feature engineering over graphs, interpretable ML, and healthcare ML problems.
I previously worked at Astound as a Data Scientist, where I built customer ML models and developed model prototyping frameworks. My research was in human-in-the-loop learning, to correct a large number mislabeled text data used for classification by a neural network, while minimizing the number of re-annotations needed.
I completed my undergraduate degrees in computer science and applied statistics at Purdue Univeristy in 2017. At Purdue I researched deep learning techniques for advertisement click through rates under Prof. Xiao Wang. This was possible through an grant that supported undergraduate research which was led by Prof. Mark Daniel Ward.
news
| | |
| --- | --- |
| Feb 8, 2021 | Presented my research to Prof. Irfan Essa's group at Georgia Tech. |
| Jul 2, 2020 | Presented an overview of visual reasoning on VQA and video tasks to the machine learning reading group. |
| Jun 15, 2020 | Joined IBM Research as a summer research intern, hosted by Dr. Shankar Subramanian. |
| Aug 19, 2019 | Joined Georgia Tech as a Machine Learning Ph.D. student. I was also awarded a Georgia Tech President's Fellowship. |
| Apr 29, 2019 | I recieved an Honorable Mention for my NSF GRFP Proposal: Relational Recursive Models for Trustable Medical Diagnoses. |
| Aug 13, 2018 | I recieved a KDD'18 Startup Research Award , congratulations to the other winners! |
| Jun 6, 2018 | Our paper Active Deep Learning to Tune Down the Noise in Labels was accepted at KDD'18. |
| May 12, 2017 | Graduated from Purdue University with highest distinction. I will start working at Astound.ai as a Data Scientist. |